Internations Book Club
In the afternoon of Sunday 16 April 2017 the Club was discussing The Shortest History of Europe by John Hirst.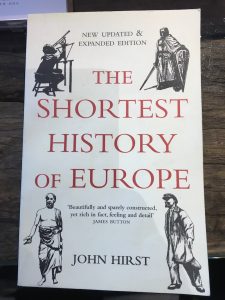 The venue: the Tree Gallery and Cafe is located not too far from the southwest exit of the Liangmaqiao subway station on the Liangma River.Now closed it had a very pleasant ambience and moderate pricing.
Intro by Kevin Paul Gouldmann, Activity Host
This is a short and concise overview of European history, viewed from the outside by historian John Hirst. It is quite enjoyable, and amazing how he can trace the streams of European history from the ancient Greeks to the present day in such a reduced and often humorous manor. I personally gained several new insights reading this book–a good experience!
Available in both English and Chinese.
My take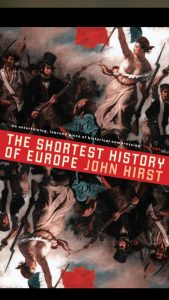 I read the e-book and it is indeed a very different view on the history of Europe, pretty creative angle. Interesting indeed even if you might somehow disagree.
About the Beijing Internations Book Club
I was one of the earliest members of the Club and enjoyed quite a number of meetings.
I however left in protest a few months ago. As a writer I did not like the attitude of some members who think pirated copies of books are "OK" as either the authors made tons of money or the authors are too insignificant. Unfortunately a common attitude in China.
More about Internations: https://www.internations.org/