Going through old articles
I am in the difficult process of cleaning up mountains of old newspaper clippings and more. I discovered an advertisement for Trafford Publishing, see https://www.trafford.com/.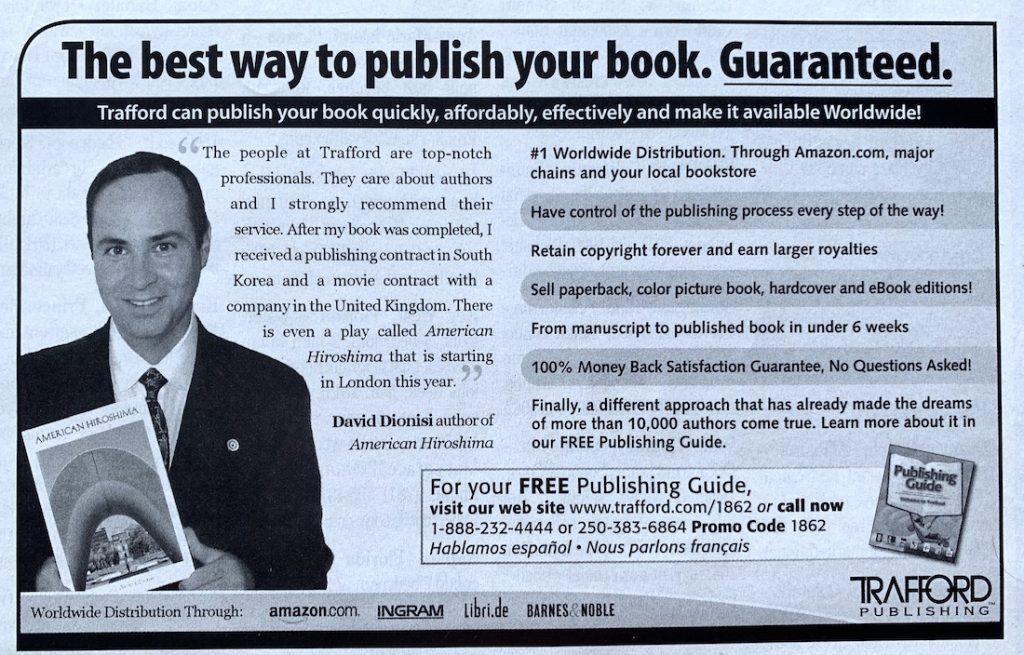 Out of curiosity I did some research.
Member of the Author Solutions mafia
I soon discovered Trafford Publishing was purchased by Author Solutions, the biggest scammer in the publishing business as I commented earlier.
The story (and flood of complaints):
https://accrispin.blogspot.com/2009/04/victoria-strauss-author-solutions-buys.html
See here one of the sites where victims of their scam posted their story.
The choice is getting smaller
For new authors the choice to find a reliable publishing company is getting smaller as the monster of Author Solutions is buying up more and more similar companies, expanding their tentacles to catch naive authors.
I was a victim too. Then I went for the better option, see here the story of self-publishing my second book.